This article provides an overview of things to see and do in Florida, including major cities and attractions, along with useful links to other websites for additional travel related information.
---
At a Glance
Florida, the "Sunshine State", is the most southern state on the east coast of the United States. It is just over 1000 miles (1.650 km) south of New York City. Surrounded by water on three sides, this flat sandy spit of land is approximately 100 miles (165 km) wide by 400 miles (660 km) long. It has a very hospitable semi-tropical climate that offers hot summers (with quick and frequent rain showers), mild winters, and near ideal spring and fall temperatures. It is, however, subject to the threat of tropical storms and hurricanes during the late summer and fall.
The most popular tourist attractions from north to south are: the Orlando – Kissimmee area, the Florida Keys, the Everglades and all of the beaches.
Florida can be divided into several distinct geographical regions, each with differing features. They are the East Coast, West Coast, Central Florida, the Panhandle and the Southern Tip including the Florida Keys. There is so much to see and do: from surfing, to relaxing beaches; rocket launches to amusement parks, this state truly has something for everyone.
Florida's East Coast is on the Atlantic Ocean
The Florida East Coast beaches have moderately good surf. Those near Miami, Fort Lauderdale, Daytona and Jacksonville, tend to be commercialized for tourism. They offer plenty of high rise hotels, restaurants, tourist attractions and entertainment venues that cater to the seashore loving tourists.  Saint Augustine and Melborne are a bit less commercial and tend to attract more family vacationers and local tourists.  A great place to visit is Palm Beach and Boca Raton which caters to upscale tourists and offers high-end designer shops, trendy celebrity chef-owned restaurants, world-class golf courses, and luxurious accommodations.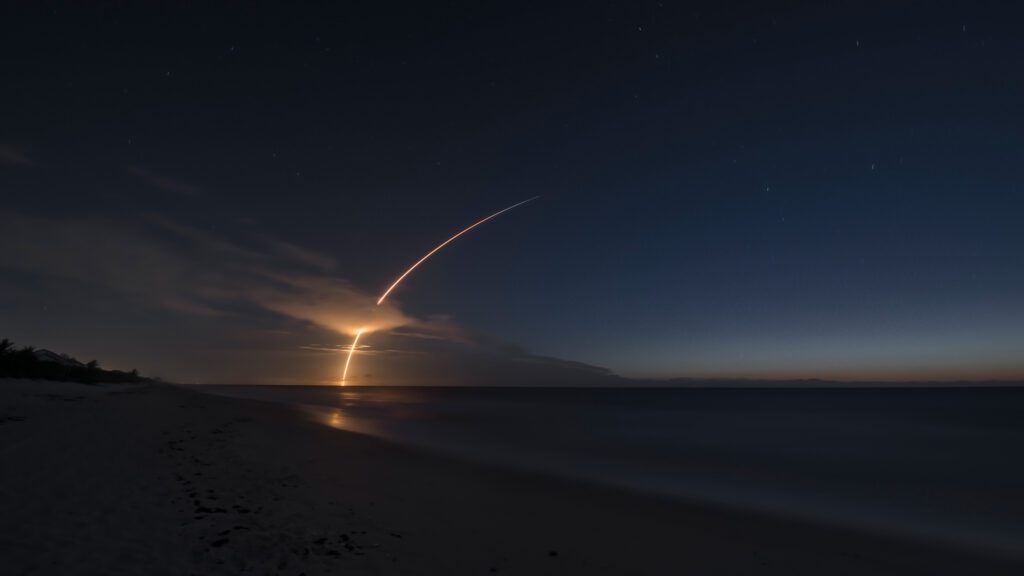 Major Cities and Towns
Jacksonville, St. Augustine, Daytona Beach and Melbourne.
Attractions
The Daytona International Speedway, known as the World Center of Racing, is located in Daytona Beach. Visitors can go behind the scenes with the All Access Tour or take the Speedway Tour and learn how Nascar drivers navigate this exhilarating race track.
The Kennedy Space Center Visitor Complex and the Cape Canaveral Space Launch facility are located along the East Coast about an hour's drive from Orlando. If you are into space travel then this place is an absolute must see. You can easily spend an entire day here and still not see everything. A few of the experiences included in the standard admission are the Rocket Garden, the Kennedy Space Center Bus Tour, Apollo 8 and the Firing Room, Moonscape, Lunar Theater, the Saturn V Rocket, the Space Shuttle Atlantis and so much more. There are also interesting add-ons like the Launch Director Tour of Space Shuttle Atlantis and the Kennedy Space Center Explore Tour. For a first-hand experience of visiting this destination check out our article: Spending a Day at the Kennedy Space Center in Cape Canaveral, Florida.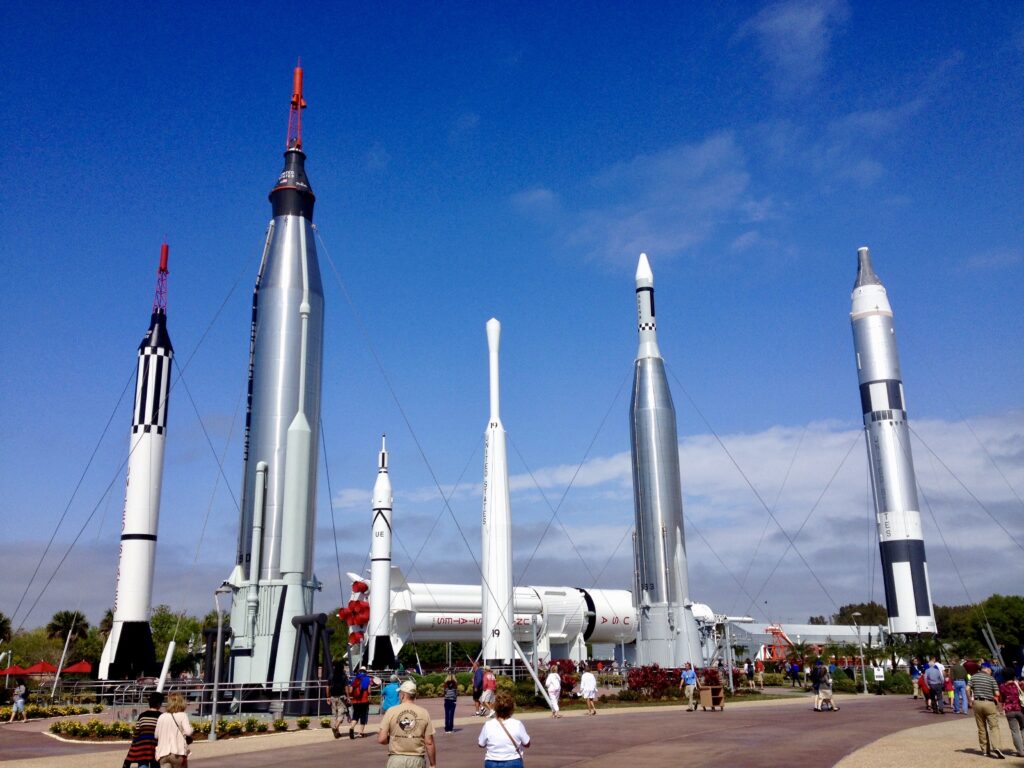 Cocoa Beach is a family friendly beach town on the Atlantic Coast of Florida and is the closest beach to the Orlando area (only a 1 hour drive away). It often has consistent calm waves that are ideal for learning how to surf and is home to the Ron Jon Surf Shop, the largest surf shop in the world. It also has a nice boardwalk with shops and restaurants and is a great place from which to watch a rocket launch.
Castillo De San Marcos National Monument is oldest masonry fortification in the continental United States and is located near St. Augustine. It was built by the Spanish to defend Florida and the Atlantic trade route.
Canaveral National Seashore is located just west and north of the Kennedy Space Center and is a great place to watch a rocket launch is you time it right.
Florida's West Coast is on the Gulf of Mexico
The Western Coast of Florida is very different than the Atlantic Coast. The beaches on the Gulf of Mexico tend to be shallower, with less surf and with warmer waters. They are great for families with small children. The soft sand extends far out into the sea, and one can wade hundreds of meters from shore without the water becoming very deep.
While Clearwater caters to tourism, most of the other areas along the Gulf coast are far less commercialized. During the summer months, the coastline is notorious for its daily thunderstorm activity with intense lightning. The storms cause large shells to roll in from the surf, and early morning walkers will find the best sea shells in Florida, including large conch shells and sand dollars, along the shoreline. The Florida west coast is also famous for its beautiful sunsets.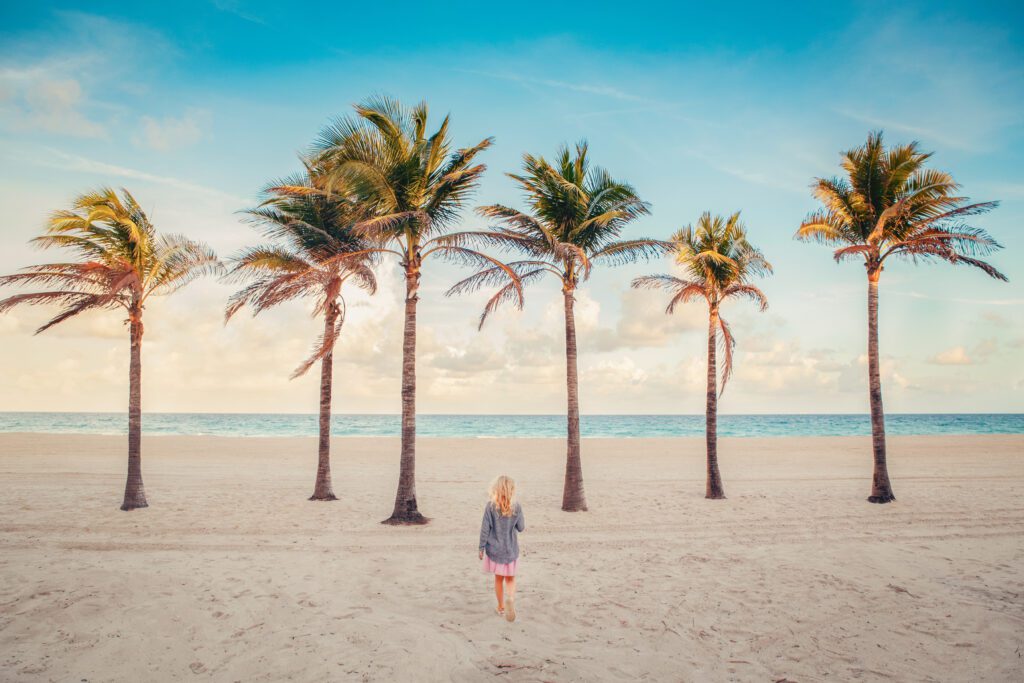 Major Cities and Towns
Tampa, Clearwater, St. Petersburg, Sarasota, Fort Myers and Naples.
Attractions
Busch Gardens Theme Park is a African themed amusement park located near Tampa.
ZooTampa is a fantastic zoo with areas focusing on Asia, Florida, Primates, Wallaroo and Africa. It is located in Tampa.
The Florida Aquarium is a fantastic aquarium with exhibits like Wetlands of Florida, Journey to Madagascar, Shorelines, Stingray Beach, No Bone Zone, Coral Reef, Reef Secrets, Waves of Wonder and Moon bay. It is located in Tampa.
Clearwater Marine Aquarium is another fantastic aquarium located in Clearwater, which is to the west of Tampa. In addition to the various aquatic exhibits and experiences they also offer boat and kayak tours.
Tarpon Springs is northwest of Tampa. Founded in the early 1900s by Greek sponge divers, it is still known today for its sponge docks and fantastic Greek food. Take a walk down Dodecanese Boulevard to see the world famous sponge docks and grab a bite to eat at one of the Greek restaurants right there on the waterfront.
St. Pete Beach is one of several beautiful beaches located on a barrier island on the Gulf Coast of Florida just west of Saint Petersburg. Gulf Coast beaches are typically more calm than Florida's Atlantic Coast beaches, but watch out for Rays as they like to lay on the bottom near the shore, especially during mating season. It is easy to accidentally step on one, so remember to shuffle your feet through the sand as you wade into the water.
Crystal River is located on Kings Bay, which is fed by over seventy natural springs including the famous Three Sisters Springs. Here you can canoe or kayak and even swim and snorkel with the manatees if you visit during the right season. During the colder winter months, the manatees tend to congregate around this area to regulate their body temperature, with peak numbers of manatees generally occurring between December and February.  Summer months see the lowest numbers of manatees.
Central Florida Draws the Most Tourists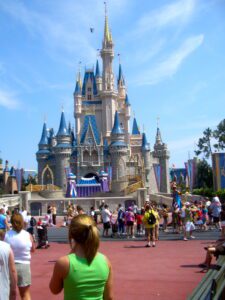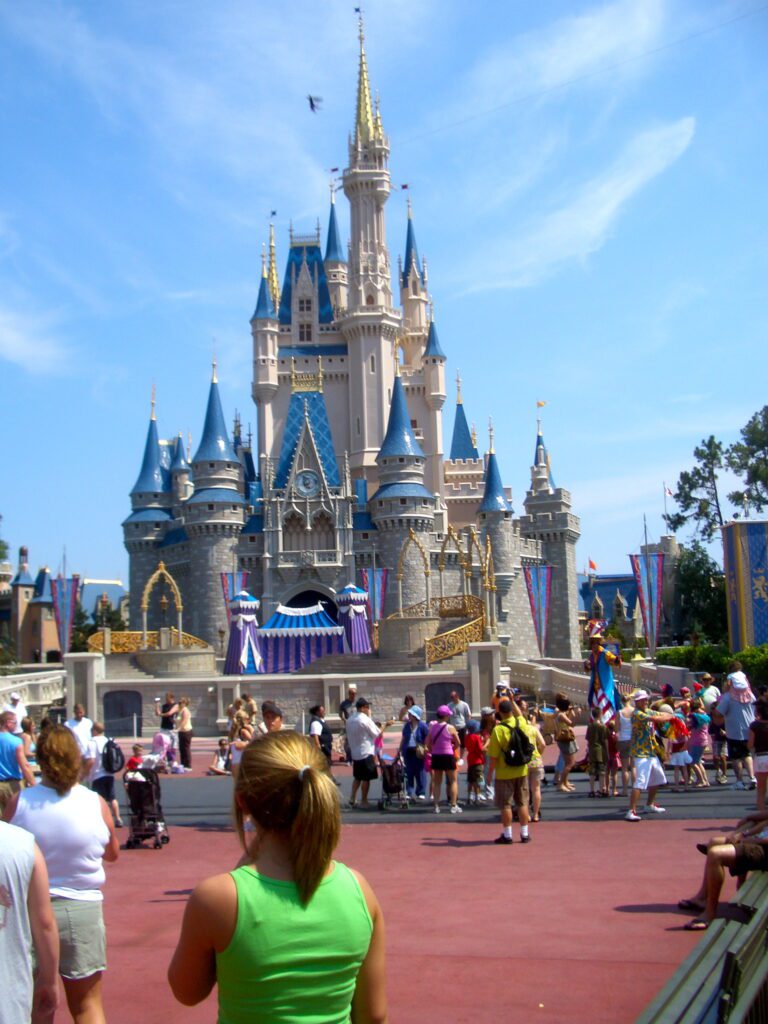 Central Florida, where you'll find Orlando, is the most popular destination for tourists from all over the U.S. and from many other parts of the world. This is the home of Disney World, the largest amusement park complex on earth. Located just south of Orlando is Kissimmee, which offers hundreds of hotels, restaurants, and entertainment. Together, Orlando and Kissimmee make up the largest family amusement area on our planet.
Major Cities and Towns
Gainesville
The Orlando and Kissimmee area is one of the most popular tourist destinations in the U.S. and for good reason as it's home to all of wonderful attractions described below as well as many other attractions, restaurants, shops, museums and cheesy tourist traps.
Attractions
Walt Disney World, with its four theme parks, two water parks and abundant hotels, shopping and dining, continues to be the main attraction to this area of Florida.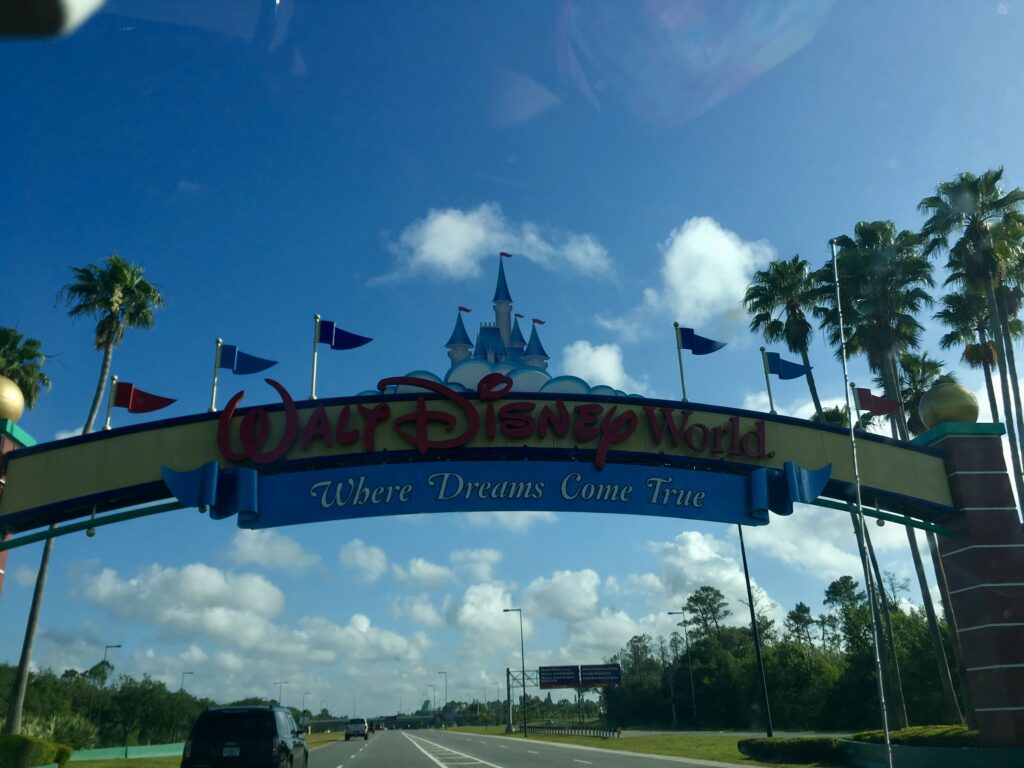 Universal Studios, with the addition of Epic Universe, which will add a massive new theme park to the two theme parks that are already there, not to mention all of the hotels, dining and shopping, may soon challenge Disney for the king of the theme parks in Orlando.
Sea World is part aquarium, part amusement park and part sea animal rescue. In addition to Sea World there are two water parks: Aquatica and a Discovery Cove. Aquatica is one of the best water parks in the Orlando area and Discovery Cove is part water park and part interactive sea habitat where you can swim with dolphins, snorkel with rays and meet a shark up close.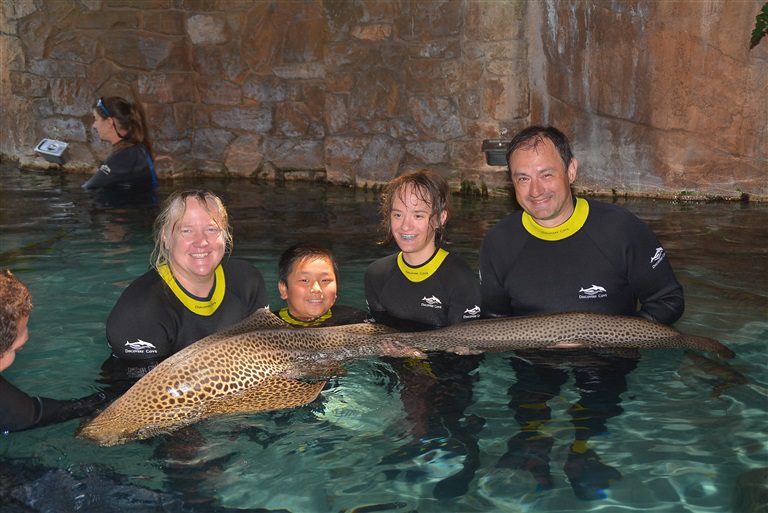 Legoland has a theme park, a water park and a Peppa Pig theme park, which is included with the purchase of a Legoland ticket. The theme park has rides, shows, shops and dining. The rides and shows are geared more toward younger kids and the dining is more toward the fast food end of the spectrum, but it's a much more relaxed feeling park than some of the bigger parks. Be sure to bring any lego mini figures you're willing to trade because every person working in the park has a bunch that they will trade with you.
International Drive, I-Drive or the I-Drive District, runs in a north to south direction paralleling Interstate 4 starting up near the intersection of Interstate 4 and State Route 91 and ending at State Route 536. Currently, the section with the most attractions and restaurants is north of State Route 528 and south of State Route 91.  International Drive was always known for its cheesy attractions like the WonderWorks Upside Down Museum and reasonability priced dining options (note: the largest McDonalds in the world is here). However, new attractions have been built like ICON Park and sections have been re-developed adding more up-scale dining options.
The Florida Panhandle is the Least Touristy Region
The Florida Panhandle is the narrow strip of land that extends westward from the top of the state. It is bounded on the north by Gulf Shores, Alabama and on the south by the Florida Gulf Coast. The shallow white sand beaches are the least commercialized and tourist oriented part of Florida. Panama City is the lone tourist oriented city on the panhandle, and, along with Ft. Lauderdale and Daytona, is famous for its "Spring Break" festivities every March. Hundreds of thousands of university students on break from their studies descend on these two cities for several weeks of round-the-clock, non-stop parties on the beaches.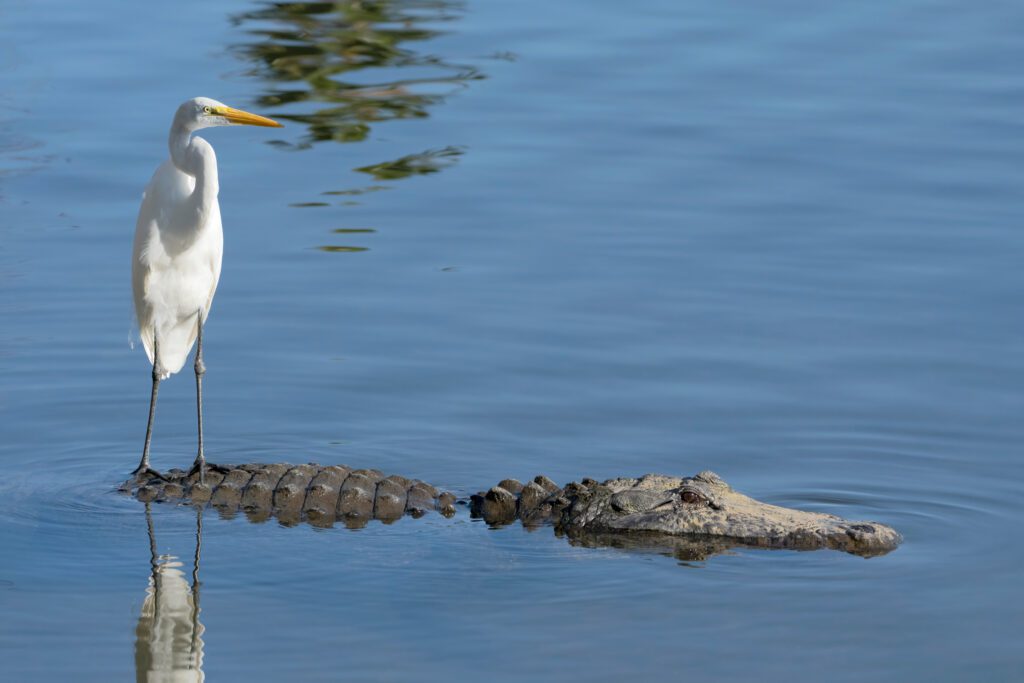 Major Cities and Towns
Pensacola, Panama City and Tallahassee.
South Florida is Known as the Gold Coast
The southern tip of Florida mostly consists of tropical jungle and swamplands. It is called the Gold Coast because of gold and silver that had occasionally washed ashore from ships sunk off by mother nature's storms. Everglades National Park covers nearly the entire tip of the peninsula southward from Miami and Naples. It contains a vast ocean of wet grasslands punctuated by islands of tropical forest and stretches of open waters. Visitors to Miami, Coral Springs, and Naples will enjoy year-round activities like dolphin cruises, scuba diving, parasailing, deep-sea fishing, dinner cruises, or renting a catamaran or speedboat. The Miami beaches and nightlife are not to be missed, in addition to the great shopping opportunities.

Major Cities and Towns
West Palm Beach,  Key West.
Miami is one of the most popular cities for international tourists to visit.  Its a vibrant city along the southern Atlantic Coast with a distinctly Latin American flavor.  The "Little Havana" neighborhood and its many Hispanic residents create an enclave of South American and Caribbean culture in the USA, and you'll find many wonderful ethnic restaurants.  South Beach, Miami is known as America's Riviera and is famous for its Art Deco buildings, celebrity-studded nightclubs, and highly-rated beaches. Our Miami Travel Guide has more information on things to do and where to stay.
Attractions
Big Cypress National Preserve and Everglades National Park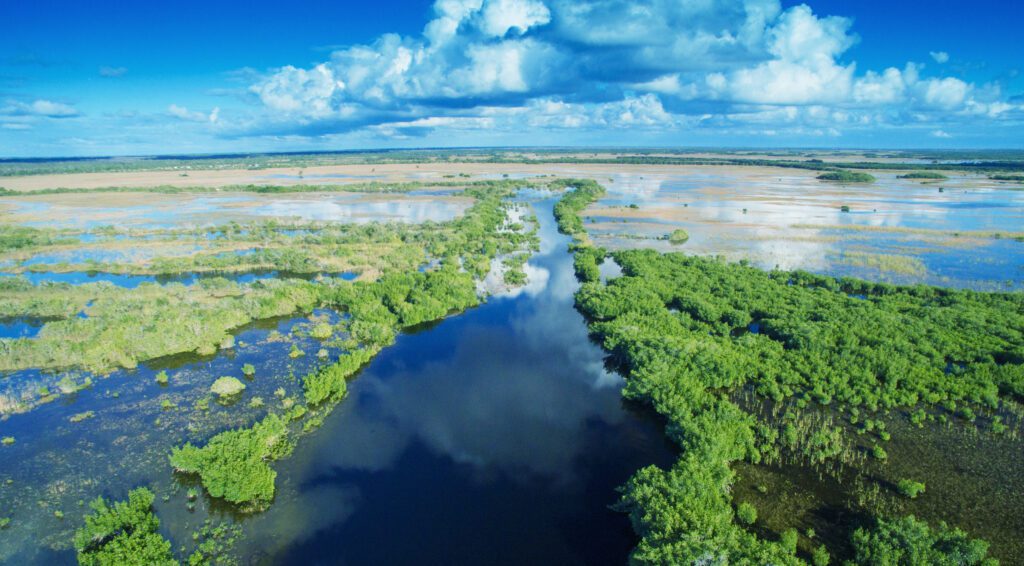 Biscayne National Park
Dry Tortugas National Park
John Pennekamp Coral Reef State Park
Bahia Honda State Park
Additional Resources
Florida State Tourist Office (Visit Florida)